A little bit about me
Hey! I am Amy, a 31-year-old website creator.
I love creating, cooking and creating.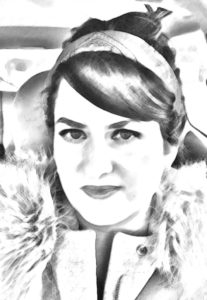 I was born in Washington in early July (feel free to send a birthday card on the 4th of July). Since then I have lived in Ohio, Oregon, Utah, and Idaho. You can find me creating websites, making boomerang videos of my children,  pinning irreverent art to my wishlists, or cooking with '90s alternative rock playing too loudly.
Experience
Working as designer since 2013
My journey began at Portland Code School where I learned I had a knack for the intersection of technology and psychology. The path continued with heavy amounts self-teaching while attending Brigham Young University-Idaho. Currently, I have my Web Media Certificate and will be graduating in April 2018 with a BS in Web Design & Development.
I live and breathe website and content creation.